Income Generation
Annai Mary Foundation's income generation programme concentrates on building skills of women and formation of self-help groups.
Generating income to transform life
One of the best strategies to eradicate extreme poverty is to teach the people skills that will generate income. Annai Mary Foundation strives to influence long-term change. Teaching women marketable job skills helps lift them and their families out of poverty for good, changing the direction of generations to come.
Alternatively, these women work as agricultural labourers and are dependent on government schemes that guarantee rural employment for a minimum of 100 days a year.
Some of our initiatives are:
We provide training in alternative income generation activities to rural women in Alanganallur and Vadipatti Blocks of Madurai District.
Income generation activities include:
Vermicomposting

Food processing

Beekeeping

Soap making
Valli (name changed to protect identity), one of the women who is being trained in bee keeping says "My husband I earn only Rs 25 or 50 per day as agricultural labourers, which is only a seasonal job.  We need at least Rs 50 or more per day for our expenses.  To cope up, we borrow money at high interest rate.

Sometime, our villagers are forced to migrate for at least six months of the year in search of jobs.

The bee keeping training has shown us inspiration and new look towards our life.

Over 1500 women have received training in kitchen gardening, organic farming and beekeeping.
Bee-keeping enhances income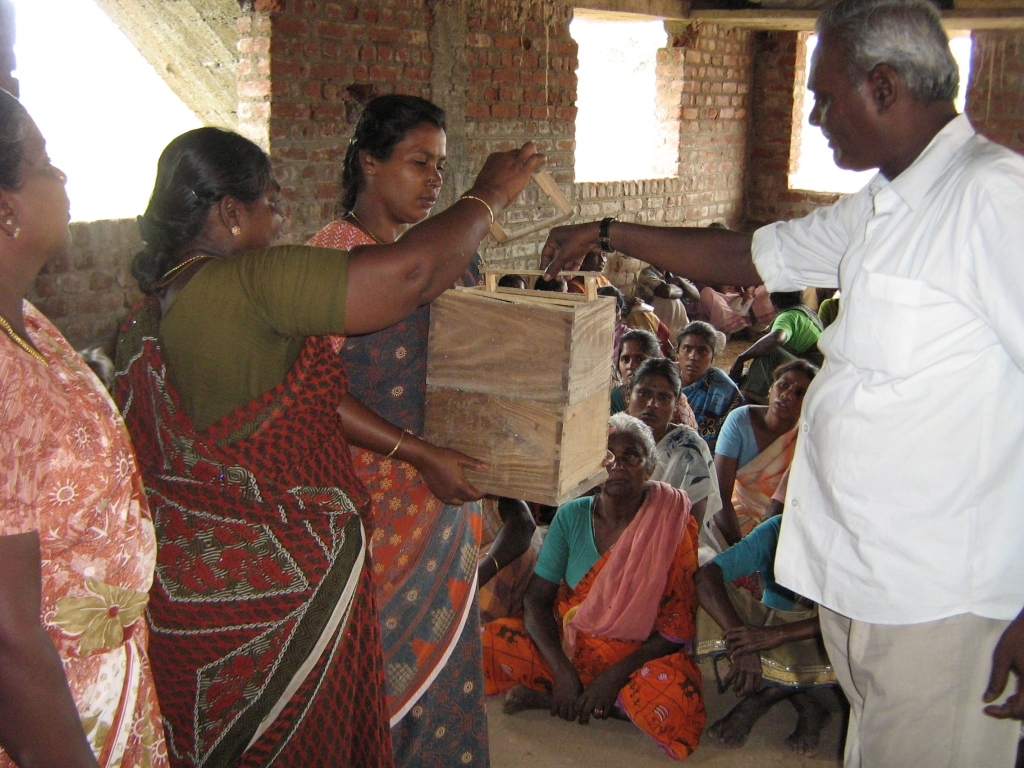 AMF with the support of Jeevika Trust, UK provided seed money to enable women to start micro-initiatives either by themselves or a group to earn supplementary income.
AMF trained 165 women from seven groups in bee-keeping and supplied wooden hive boxes to over 150 women. These boxes have been placed in banana groves with dense foliage and close to sources of water. An initial reluctance and fear in handling bees gave way to interest and commitment among the women. "We check the bees' at least once in two days and make sure they are fine," says an excited Indrani, who makes approximately Rs 50 to 100 per kilogramme of honey. Indrani dreams of a bright future – additional income will pay medical bills in treating her disabled son.
Women thrive in coloured and perfumed soap and pickle businesses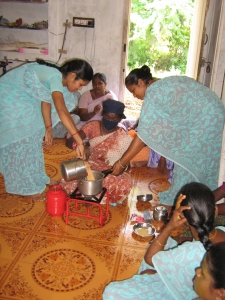 Annai Mary Foundation has successfully trained the women to make soaps and pickle, which brings in additional income.
The soaps are made colourfully and perfumed using natural ingredients like Aloe Vera and petals of local flowers and aromatic oils. The soaps are authenticated to be herbal and natural.
Self-help groups to initiate savings
Annai Mary Foundation has initiated 147 SHGs in 87 villages with 1602 members.  Over 650 members have attended 28 workshops in livelihood skill building, SHG management, leaderships, microenterprises creation and management and Savings credits and bank linkages.
Women as agents of change
There is a continued focus on empowerment of women through training programmes on rights and ownership. Women in the pilot project have already been able to garner support from the community. Two women, elected as the Vice President of the Panchayat –are the first Panchayat leaders of their villages.
38 Self Help Groups have received loans to initiate micro-businesses and over 26 members have received personal loans for the purpose health and education expenditure.